Behind On Your Payments?
Has traditional financing let you down? If you are behind on your payments, but you have equity in your property then you need to consider a Hard Money Loan from Guardian Commercial Lending.
Hard Money Loans
There are many reasons to choose a hard money loan.  It can be just what you need if your balloon is coming due or you are behind on your payments.  If you would like to make some needed repairs to your commercial property or get cash out a hard money loan is a great choice.  We offer solutions that range from 2 months to 3 years that are interest only and come with no prepayment penalty.
Loan Processing Times
If time is not on your side, consider reaching out to us for help.  We will contact you within 24 business hours, usually sooner.   We can have an underwriting decision in as little as 3 days with closing times around 2 weeks.
Interest Rates
Interest rates do vary from loan to loan, but typically we can rates as low as 8% for hard money loans.
Associated Fees
Guardian Commercial Lending does not charge the borrower any fees.
Find Out More
To find out more about Hard Money Loans visit our product information page.
Get Started Today
If you would like to get started today please give us a call at 801-601-1350 or simply click the Get Started button below and a representative from Guardian Commercial Lending will contact you shortly.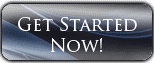 Guardian Commercial Lending
9160 s. 300 w.
Sandy, UT 84070
801-601-1350